Prop Guard / Propeller Accidents
Propeller Injury Avoidance Devices
and Virtual Propeller Guards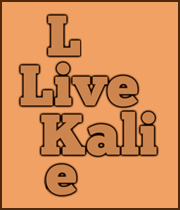 Boat Propeller guards / prop guards, propeller guard technical reports, research, and patents, propeller strike accidents, injuries and the resulting legal cases, propeller guard manufacturers, manatee propeller issues, and the use of sensors to detect people near the propeller (Virtual Propeller Guards) are covered here. The Propeller Guard Information Center provides easy access to information on those and many other aspects of propeller safety to boat and marine drive manufacturers, regulators, the U.S. Coast Guard, engineers, inventors, boaters, and others as part of our effort to reduce the frequency and severity of recreational boat propeller accidents.
Information on a fundraising effort by the older brothers of a young boy killed by a boat propeller in the UK is provided below. The brothers are raising funds to contribute to the RNLI which came to his rescue. Click on the image to visit their fundraising page. They are nearing their goal. The tragedy surrounding propeller accidents does not recognize geographical boundaries. Please help them if you can.
Possible Coverup Efforts by Yamaha

In a March 28, 2012 press release, Yamaha said "a propeller guard is essential to reduce the risk of injury" in regards to their new propeller guard for Yamaha UK flood rescue outboard motors. They went on to make several positive comments about their propeller guard. In mid October we started posting some of their comments. In late October or early November, Yamaha removed all references to their new propeller guard seemingly in an effort to hide their positive comments about prop guards. We re-posted the press releases and brochures Yamaha erased and dared the boating trade press to cover this story.
Thank you for your interest in propeller safety and welcome to the Propeller Guard Information Center.
Our visitors from other nations sometimes use these terms: prop guard, helices, propellor, propelor, shield, protector.