Unprotected Propellers Can Maim and Kill: AFLOAT December 2014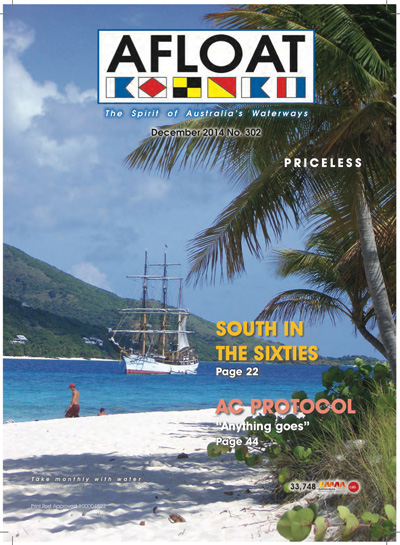 AFLOAT, an Australian boating magazine published an article on the dangers of boat propellers in their December 2014 issue.
The article includes news clips from two recent high profile propeller accidents involving children down under.
1. A 12 year-old New Zealand school was seriously stuck on the arm when the rowing team skiff was struck by the coach's boat. The coach was a very long time rowing coach.
2. A six year old boy was killed at a remote beach while his family was launching the boat in Western Australia. The boat is thought to have started, then went into the Circle of Death spin, others were ejected, then the boat ejected the boy who was struck by the propeller of the spinning boat. The young boy's father was also struck by the propeller while trying to rescue his son.
The article suggests a propeller guard would likely have reduced the injuries of the first boy, and the use of a kill switch / kill cord may have prevented the second accident.
We appreciate AFLOAT discussing propeller accidents along with how to avoid them. Propeller accident themselves are very rarely discussed by the U.S. boating press.
---
Letter to the Editor
January 2015 AFLOAT published the following letter to the editor regarding the December 2014 editorial above:
Outboard manufacturers should assume responsibility to pre-fit propeller guards
I fully support your concerns of the potential for terrible injuries and even death that unprotected propellers present in your Editor's Column Unprotected propellers can maim and kill (Afloat Dec'14).
At my club (Lane Cove 12ft Sailing Skiff Club ) we have been using propeller guards on our outboard motors for our 'tinnies' and our 'ribs' for the last 10 years. We recognised our responsibilities to OH&S at this early stage.
One simple solution to the problem would be for outboard manufacturers to permanently fit these guards to their outboards prior to sale. I believe the argument that they reduce performance is not justified as we have not seen any appreciable difference (fitted /unfitted ) … just my thoughts.
Warwick Thomson, Lane Cove
---