Kill Switch Public Service Announcement : Hunter Bland of U.F. bass fishing team
Hunter Bland and Conner Young of the University of Florida Bass Fishing team were ejected from their bass boat at speed during a Collegiate tournament in January 2017.
A steering system failure caused the boat to abruptly turn to the right. Hunter was operating the boat and had the kill switch lanyard attached. Both young men were wearing life jackets.
Today, July 10, 2017 the National Safe Boating Council (NSBC) released a great kill switch Public Service Announcement (PSA) featuring Hunter Bland.
Because of their preparation, wearing life jackets and attaching the kill switch lanyard, Hunter and Conner lived to tell about their experience.
Without the kill switch lanyard attached, the boat could have gone into the Circle of Death, repeatedly circling and striking those ejected with the propeller.
A big thanks to the National Safe Boating Council for putting this Public Service Announcement together as part of the Get Connected campaign, to Hunter Bland for his participation, and to the U.S. Coast Guard for funding it.
We covered the original accident earlier at Ejected from bass boat: kill switch saves them on VIDEO.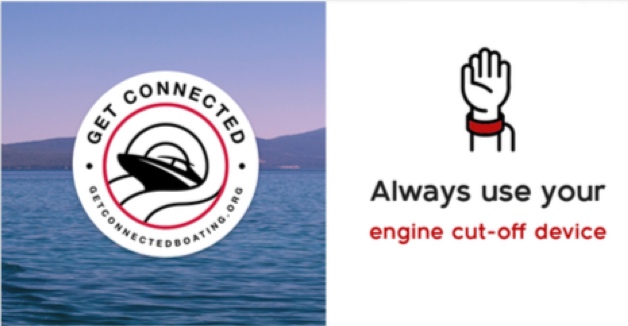 ---