Milligan Charitable Bike Ride Raising Funds for RNLI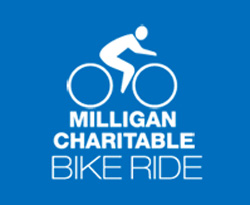 In May 2013, Nicholas Milligan's family was in an horrific boat accident at Padstow Harbor in the UK. His family of 6 were all ejected from a RIB, the unmanned RIB began to circle, he and his daughter Emily were killed, his wife Victoria lost a leg, his son Kit suffered terrible injuries to his leg, and his two other daughters were traumatized and also received minor injuries. We covered the accident in, Nicholas Milligan Boat Propeller Accident.
Now, his widow, Victoria Milligan, has launched a major fundraising effort for RNLI (Royal National Lifeboat Institution) and Child Bereavement UK. She hopes to raise over £300,000 (over $510,000) during a charity bicycle / bike ride that begins in Cornwall.
Child Bereavement UK supports children that grieve for the passing of a loved one, and families that lost a child.
NOTE: This is a LOT of money she is trying to raise for these two worthy causes, making this by far the largest fundraising effort ever surrounding a boat propeller accident.
The bike ride is scheduled to leave Trevose Golf Club in Cornwall on June 20, 2014 and arrive in London at Trinity Fields on June 22. The route is about 272 miles.
About 125 bikers / cyclists are anticipated to take part in the ride, with about 46 more bikers joining them for the last leg of the journey on Sunday.
Victoria Milligan also urges boaters to wear a kill cord. She told BBC, "Please always wear a kill cord. Even if you are coming into shore or a pier, always put it on."
Nicholas Milligan is affectionately referred to as "Niko" in some of the materials.
While Mrs. Milligan's goal of £300,000 is a lot of money, BBC notes she has already raise over £250,000 for Cornwall Air Ambulance. We checked in on online donations for the charity ride at 5:53 central time Friday 20 June 2014 (one day into the 3 day race) and see she has already exceeded her goal. The total was £377,053.61.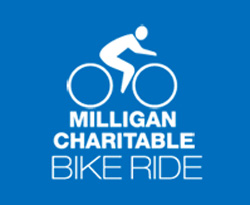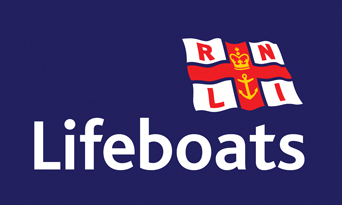 Details on the event and opportunities to contribute are at milliganbikeride.com.
Visit VirginMoneyGiving to donate by credit or debit card.
For Facebook coverage, see The Milligan Charitable Bike Ride.
At the conclusion of the bike ride on Sunday, Emily's Fun Day will be celebrated at Trinity Fields from 3 to 6 pm. The fun day is being held in memory of Emily, and will be a chance for families to join together for an afternoon of fun for all ages.
Its impossible to put on an event of this scale without a lot of help. Several companies have joined in as providers, including:
RPM – organized the ride
Danes Hill School – Host of the Sunday only ride
Bike Works – provide mechanical support to bikers during the ride
Bio-Synergy – provide energy drink mix during the ride
Physio Edge – provide physical treatment at the end of the ride
Psycle – provide a spinning (biking) class for the riders to get in shape before the event
Le Col – provide the riders jersey
Phoenix Osteopathy –
Trevose Golf and Country Club – the event starts here
Emily's Fun Day is a major event in and of itself. The event even has its own website. Many attractions for all ages are listed and about 7 caterers will be serving food and drink, and about 16 vendors will have booths on site.
Emily's mother said:
"I never wanted a big church memorial service for her, it felt too formal and not appropriate for a fun vibrant 8 year old girl. Instead, here we all are, celebrating her life at a Fun Day in her name, what could be more appropriate as that one word describes her better than any. Not only was SHE fun but in her short life she brought so much fun to everyone else's lives."
Emily's Fun day has its own list of sponsors (City Index, Savills, Run Wild Media Group), partners (Finton House School, Milligan Charitable Bike Ride 2014), and Contributors (Sharky & George, Role Models, DJ-VJ, DottieDot, Open Air Fit, Oxford and London Building Consultancy, Intent, Henry Lamb Tennis, the Mustangs, the Exploration Society, Jackapong Thai Martial Art School, Crumbs & Doilies, and Krispy Kreme).
Suzanna Reed designed the site by SOON_.
Gift Aid
Gift Aid increases the value of donations to charities in the UK by allowing them (the charity) to reclaim the basic tax rate of your gift. Gift Aid donations are treated as if they have a basic tax rate deducted by the donor. Charities take your donation (money you already paid taxes on) and reclaim the basic tax rate from HM Revenue & Customs (their version of the Internal Revenue Service IRS). The basic tax rate is 20 percent in the UK. So if you give £10 its worth £12.50 to the charity. But it only works if you pay at least that much (£2.50) in taxes the year in which you make the donation. To make Gift Aid donations, you have to make a Gift Aid declaration. There are several other rules, but this is the basics of the method.
That is why you see several UK charity drives separately reporting Gift Aid funds.
The funds raised will be evenly split between the two charities, RNLI and Child Bereavement UK.
We notice the event is officially titled, Milligan Charitable Bike Ride 2014, hinting it may become an annual event.
---
A Nice Video Thank You from RNLI
---
Great photo of a few cyclist during a break
---
PropellerSafety.com Comments
This is a tremendous event. We salute Victoria Milligan and the hundreds of volunteers assisting in this great undertaking to honor her deceased husband and daughter by raising funds for RNLI and Child Bereavement UK.
We also thank all the sponsors, vendors, the city and government employees providing essential services, and others helping put on this large event.
Plus a big thanks to all the cyclists, without which their would be no event. The best of luck to all of them.
This is a first class, very large, very well done event. While it may be far beyond the scale most of us could put on, much can be learned from it and applied to other fund raising efforts in memory of loved ones lost in boating accidents.
We encourage our viewers to contribute financially if they see fit, and to go out and support the various events if they are nearby.
If nothing else, a few prayers in their behalf that the weather cooperates and all goes well would probably be appreciated.
Plus, if you have a website, we encourage you to establish a link to milliganbikeride.com . You might consider using the blue icon we used on this page. The artwork came from their site.
---