Nicholas Milligan Boat Propeller Accident at Padstow UK: Two Dead 5 May 2013
********************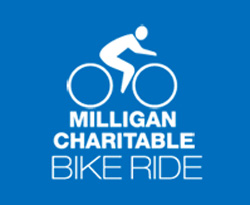 UPDATES – Victoria Milligan is raising funds for RNLI in the Milligan Charitable Bike Ride, 20-22 June 2014.
We posted preliminary coverage of the MAIB report released 30 January 2014 at MAIB report is in on the Milligan accident.
********************
One observer said that as the boat circled, it appeared to make contact with the group of people in the water three or four times as the boat circled for 10 to 15 minutes. He reported screaming and seagulls coming into the water (sea gulls may have been looking for food in the blood).
Two family members were killed outright:
Nicholas Milligan, father age 51 – died at scene
Emily, daughter age 8 – died at the scene
All four other family members were injured:
Victoria, mother age 39 – suffered life changing leg injuries
Kit, son age 4 – suffered life changing leg injuries
Amber, daugher age 12 – minor injuries
Olivia, daughter age 10 – minor injuries
The injured were life flighted to Derriford Hospital in Plymouth.
*********************
Updates 7 June 2013
A 24 May BBC article says an inquest has been opened and the Truro Coroner's Court has adjourned the case for further investigation. The same article says Emily Milligan was officially identified by the use of DNA (a sign she may have been struck repeatedly by the propeller) and that the bodies have now been released.
Updates 18 May 2013
Doctors saved the young boy Kit's leg, but Victoria's (the mother) left leg has been amputated below the knee. Both mother and son have been moved to a London hospital where they both need more surgery per The Sun.
Accident investigators confirmed on Thursday 16 May, the kill cord was not attached to the boat operator at the time of the accident, but have still not publicly identified the operator.
On 17 May MAIB issued a kill cord Safety Bulletin in the wake of this accident.
Heddon Johnson lost his son in a kill cord preventable accident at UK boat show in 2000. In the wake of the Milligan accident, Johnson is calling for a mandatory kill cord use law and has established a petition at change.org (search for kill cord).
*************************
MailOnline reported on May 6 that the mother and four year old son may still have to have their legs amputated from the accident.
The Milligan family came from London to holiday in Cornwall for the Bank Holiday. Nicholas Milligan's boat was a Cobra RIB named Milly / Millie with a large Yamaha outboard motor.
Early news reports did not mention propeller strikes, but the next day many news outlets attribute the severe injuries and fatalities boat propeller strikes.
Sunday was a pretty day at Padstow with calm water. Many visitors and locals witnessed the spinning boat, the rescue, the search for victims, and the aftermath.
The accident happened in Camel Estuary about half a mile from Padstow Harbor.
A gentleman walking his dog said he saw the boat suddenly turn right, then people were "deposited" in the water.
The boat kept going in tighter circles and screams from those in the water were "pretty bad". A rescuer managed to jump in and stop the boat. Onlookers called him a real hero.
One onlooker reported, "the water was filled with blood like a horror film." Another quote, "the sea turned red with blood."
Sun News had an amateur video of the boat still circling while a rescuer was trying to board it from a small boat.
Yamaha's Propeller Guards
Last year we covered Yamaha UK Pro press releases and brochures on their new propeller guard for flood rescue outboard motors (small outboards). Their propeller guard line later expanded to include ALL outboards produced by Yamaha. As our coverage of their claims of how great their guards performed were expanded, Yamaha quickly took down all online references to their propeller guards and refused to respond to our inquiries.
As a result, we eventually posted digital copies we had made of the sites they erased at:
Yamaha Possible Coverup of Propeller Guard Documents Exposed
.
We are not saying the Cobra RIB in this accident should have or should not have had a propeller guard on its Yamaha outboard. We are only noting that Yamaha made guards for this outboard motor and made some pretty extreme statements about their performance and the need for them to be used when people were in the water near the boat.
Rescue Crews at the Scene
Several assets responded to the accident to aid in search in rescue including:
Royal National Lifeboat Institution (RNLI) liveboats from Rock, Padstow, and Port Issac
RNAS helicopter from Culdrose
RMB helicopter from Chievenor
A police helicopter
Coastguard Rescue Teams from St. Merryn, Newquay,and Polzeath
Falmouth Coast Guard
Devon and Cornwall Police>
Southwestern Ambulance Service
The Onsite Investigation Continues
Monday morning May 6, the Coastguard was walking the beach looking for debris that might lend clues as the how the accident occurred.
Monday morning May 6 a news conference was held in Bodmin. Police and Coastguard representatives updated the public and Max Milligan read a prepared tribute to his brother Nicholas. The police reported having about 25 people assigned to the investigation ranging from taking statements, collecting photos and videos, to inspecting the vessel.
Coastguard Thanks Those on the Scene
Coastguard officials thanked rescue crews, first responders, and especially praised civilians on the scene that quickly sprang to aid those in the water. A representative of the North Cornwall Coastguard told the BBC:
Matt Pavitt of North Cornwall Coastguard thanks civilians that sprang to action:


"Thanks to some incredible seamanship and bravery from some locals, they managed to get the boat under control and stop it from causing any further damage or harm."
Mr Pavitt also thanked two kayakers and at least three other vessels went to the aid of the family "within minutes". He said one of the kayakers was able to maneuver their kayak between the boat and the people while the boat was still circling "to provide aid to some people incredibly quickly," he said.
The Coastguard said that without the quick help from those onsite, the carnage would have been much worse and the death toll higher. Some kayakers that tried to keep the spinning boat from repeatedly striking those in the water as others pulled them from the water and one gentleman was eventually able to jump into the spinning boat and stop it.
Charlie Toogood (appropriately named), age 32, operates Camel Ski School at Rock (a nearby community on the opposite side of Camel Estuary from Padstow). Charlie was especially noted for leaping into the spinning speedboat and Will Jones, another man on site was also cited for his help. Charlie leaped from his small boat piloted by Will Jones, 19.
Several online comments have proposed Charlie Toogood for a medal, and more specifically for the George Medal (presented to UK civilians for acts of bravery).
PGIC Comment: it is wonderful that Mr. Toogood was able to leap in and stop the boat. However if others are ever placed in similar circumstances we encourage them to try to stop the vessel by throwing a rope in front of its path (the rope will foul the propeller, kill the engine, and stop the boat). We have seen several people trying to leap into runaway circling boats become propeller victims themselves.
We did find one BBC story saying that Mr. Toogood did actually throw a rope in front of the boat and partially fouled them prop before he jumped aboard. We will follow up on that part of the accident as details continue to emerge.
About Nicholas Milligan
Nicholas Milligan founded Channel 5 in 1996 and became managing director of Sky Media in June 2004. Several article and his brother Max Milligan mentioned that one of Nicholas Milligan's most prized possessions was a beach house at Trebetherick Cornwall, not far from where the accident happened.
His brother referred to Nicholas in a prepared statement as Nick or Nicko. He finds some solace in the fact that his brother and niece died in their favorite place after a beautiful sunny holiday weekend.
Nicholas and his family lived in Wandsworth in south-west London.
About Nicholas Milligan's Boat / RIB
The boat was an 8 meter Cobra RIB named Milly powered by a 300 horsepower Yamaha outboard motor. MailOnline (MO) reports the boat is among the more costly RIBs at about 60,000 pounds (about $93,000 US). MO also reports the vessel is capable of speeds up to about 70 miles per hour.
Kill cord Questions
Early on many eyes are on the use of a kill cord / lanyard kill switch to stop the engine if the operator is ejected. The kill cord is seen still attached to the vessel after it was brought back in. Officials say it is still far to early to determine if the kill cord was in use. Those issues will investigated by the Marine Accident Investigation Branch (MAIB).
Rob Atkinson, Padstow Harbormaster issued a plea for boaters to use a kill cord and to make sure it is operating correctly.
A May 8 report in the Daily Echo says Cobra RIBs of Christchurch has made inquiries and found the the kill cord was not faulty. The kill cord was working properly, and was used by Charlie Toogood to kill the engine after he leaped into the boat. A Cobra (APV Marine Ltd) spokesperson said they provide a two hour handover session with new owners that includes safety instructions such as how to use the kill cord.
Boat Was Observed Taking A Quick Right Turn Just Before Ejecting Everybody
Investigators will be trying to determine what caused this quick turn. Did the operator swerve to the right to avoid something in the water, did the steering system fail allowing the outboard to swing all the way to the side, did the boat hit something in the water or a wake that caused them to go to the right. At the moment it is all speculation. MAIB and other investigators will be trying to determine if the vessel did actually veer to the right and if so, why.
Officials also noted, it has not yet been determined who was driving the boat at the time of the accident.
How Were the Milligan's Ejected From the RIB
How they were ejected is purely speculation now. Among the possibilities listed in RIBnet and speculation by us include:
Power steering failure (or air in the hydraulic system). They note that properly functioning hydraulic power steering systems will not rapidly swing to one side when everyone is ejected.
Hitting a big wave is mentioned by those familiar with the area. Sandbars and shallow water magnify waves (and tides and wind driven waters) coming into the area. Some say calm seas there can still produce large waves from time to time. They refer to one sandbar area as the Doom Bar. It was originally called the Dune bar, but after it captured many vessels, they started calling it the Doom bar.
Authorities mentioned it had not yet been determined who was operating the boat at the time of the accident. Its possible one of the children was and swung the boat hard to one side.
The could have struck something or hooked a sandbar.
Hard turn to avoid a collision
Mechanical failure of some sort
Boat took a lot of air and then landed badly
Calm seas broaching
An interesting discussion on RIBnet, was many experienced RIBers have never seen everybody ejected from both sides of a RIB before. They claim the way a RIB throws you it will only eject people from one side and throw those on the other side into the tube.
A few years back the Norwegian Navy was involved in a technical paper at FAST2011 on high speed RIB stability titled, Stability and Safety Issues for High Speed Operation of Rigid Inflatable Boats that provides some insights into things that might go wrong.
An March/April 2013 Powerboat & RIB Magazine article, "The Camel and the Workhorse" focused on the operation of a Padstow Harbor Authority 9 meter RIB powered by twin 200 HP outboards in the Camel Estuary. The article includes some great photos and talks about operating conditions there.
Most large modern outboard motors have a "black box" (Event Data Recorder / EDR) on them capturing RPM and other variables. It is sometimes used to trouble shoot field problems or for warranty issues. Since the boat (motor) continued to run on for several minutes after the ejection, the highest resolution data (highest sampling rates) may not be of great use, but some of the older data may still provide some insights into what was happening at the time of the ejection. In addition, a RIB like the Milligan's might have a GPS plotter (or one of them might be capturing locations on photos on a cell phone) that could she some light on their day and maybe event events of the accident.
Typically recent vessel maintenance records are also checked.
An 8 May report in This is Cornwall said post-mortem examinations would be carried out later this week.
Hopefully the investigation by MAIB, Devon Police, and Cornwall Police will be able shed some light on how the Milligans were ejected from the Cobra RHIB.
Coastguard Request for Statements and Photos
A call has been put out for anyone observing the accident to please contact the police and share their knowledge. They are especially requesting people with photos or videos of the accident to supply those. If you do not want to talk to the police, the same materials can be supplied to the North Cornwall Coastguard.
Investigators are also acquiring CCTV videos.
Similar Accidents at This Site
A May 7th BBC story on this accident mentions MAIB, and says:
"Last September in a similar incident in the Camel estuary, the driver and passenger of a Rib were thrown into the water with the empty vessel running in circles "at high speed" before eventually running out of fuel."
Tributes and Memorials to the Nicholas and Emily Milligan
We will follow up here as funerals, memorial services, and other tributes are planned.
A local memorial service had been planned for the Quayside in Padstow on Sunday May 12th, but it was postponed at the request of Emergency Services.
London24 reported Saint Piran's Flag was flying at half-staff at Padstow Harbor after the accident.
Our Previous Coverage of the Nicholas Milligan Padstow Harbor Accident
We covered this accident earlier when details were still quite sketchy at: Padstow UK Speedboat / Boat Double Fatality Propeller Accident ? 5 May 2013.
---
Nicholas Milligan's family was on holiday in Padstow in North Cornwall UK on Sunday May 5, 2013. About 3:40 pm all the family members were ejected from Nicholas' speedboat. The out of control boat / RIB began spinning in the Circle of Death.