Milligan UK boating accident inquest
We covered the accident earlier at Nicholas Milligan accident and the subsequent MAIB report.
The very basics of the accident were a family of six out for day of boating. They were thinking of stopping, then decided to go one more round of the Camel Estuary. As Nicholas went to the stern to find his sun glasses, his wife, Victoria, took over the controls and did not attach the kill cord. Shortly later as she was turning around to go one more lap, he her husband reached over and turned the wheel sharply as he increased the throttle to help complete the turn before they hit the shore. Some think Nicholas may have slipped during that time and that made the turn and throttle movements more abrupt.
At any rate, all six passengers were ejected from the RIB powered by a 300 horsepower Yamaha outboard which then began to circle on its own in the Circle of Death. Nicholas and Emily were killed, the wife lost part of her leg, and a young boy's legs were very severely injured. Some or all of those injured suffered propeller injuries.
MAIB focused on the kill switch / kill cord not being attached as the cause of the accident.
Since then the family has raised about a million U.S. dollars for UK charities that provided them assistance. The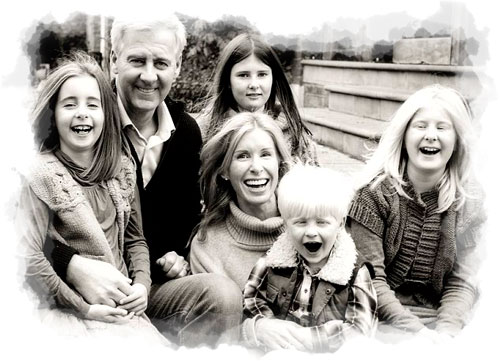 The inquest was told the boat manufacturer, APV Marine, rejected a recommendation by MAIB to review the design of their hull following the accident. APV said the design is safe. An inquest into the deaths of Nicholas "Niko" Milligan and his daughter Emily in a May 2013 boating accident at Padstow Harbor in the UK was held November 10-11 2014 in Truro. The incident was deemed to be an accident.
The Milligan family thanked all the witness, and all those who who helped with the rescue.
We would like to especially thank the many UK media outlets that covered the inquest. Almost every major outlet covered it. Here in the U.S. things would be much different with the news relegated the back page of papers in the region.
Among those covering the inquest were:
BBC
Herald Scotland
Belfast Telegraph
Cornish Guardian
itv
Daily Mail / Mail Online
The Times
The Guardian
Western Morning News
Express
the Packet
the Mirror
Pirate FM
the Standard
the Telegraph
Herald Express
Western Daily Press
Essex County Standard
Heart
the Independent
West Briton
Wirral Globe
The Cornishman
Yachting and Boating World – YBW
We have seen no U.S. coverage of the inquest.
---