BRP, Bass Pro, Yamaha, Land'N'Sea, Mercury & Brunswick donate to Hurricane Harvey relief efforts
Thanks to the many marine firms contributing to Hurricane Harvey relief efforts.
---
Evinrude Announces Assistance for Victims of Hurricane Harvey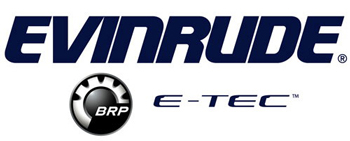 STURTEVANT, Wis., August 30, 2017 – BRP, a world leader in powersports, announced today the company will be assisting those affected by Hurricane Harvey. Evinrude has deployed equipment and resource support to the affected areas. In addition, Evinrude will match donations made by company employees to the American Red Cross, dollar for dollar.
"Boaters understand the awesome power of Mother Nature and are always some of the first to respond to those in need," said Olivier Pierini, Evinrude director of global marketing and strategic planning. "This is why we are sending equipment and resources to the area affected by Hurricane Harvey. Our Evinrude E-TEC engine with Jet Series lower unit is ideal for maneuvering through debris-filled waters to help rescue personnel get where they need to go quickly and safely."
---
Bass Pro Shops assisting in Texas rescue and relief efforts in wake of Hurricane Harvey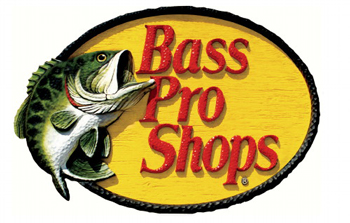 More than 80 boats deployed for rescue efforts, donations for immediate relief
HOUSTON – Bass Pro Shops is coordinating with local, state and federal agencies – including police, fire and rescue teams on the ground – to support ongoing rescue and relief efforts related to Hurricane Harvey. The outdoor company is providing more than 80 Tracker boats to government agencies and rescue organizations in Houston and other impacted communities in Texas.
In the immediate wake of the storm, Bass Pro Shops is also supporting disaster response organizations by donating truckloads of relief supplies totaling $40,000. The contributions support Convoy of Hope, a Springfield, Missouri-based humanitarian organization, and the American Red Cross. Donated supplies include protein-rich foods like Uncle Buck's Premium Jerky and peanuts for those in the field.
Bass Pro Shops has seven retail locations and seven boating center locations in Texas, including three in the greater Houston area. The company is supporting impacted associates through its Bass Pro Cares Fund, which provides support for critical living expenses in times of devastating need.
The company remains in close contact with the governor's office, first responders and associates on the ground to monitor response efforts and assess ongoing needs. Bass Pro Shops encourages all customers and community members who want to support relief efforts to donate directly to the American Red Cross.
---
Lowe Boats

Lowe's website notes they were delivering three trailers of Roughneck boats to Captain Kirk's Marine, a Houston area dealer, for use in Hurricane Harvey relief efforts. They will not be requesting their boats be returned.
A crew from the Texas Department of Public Safety stands by, ready to take ownership as a shipment of new Lowe Roughneck boats arrives in Texas per Lowe Boats Facebook page.
---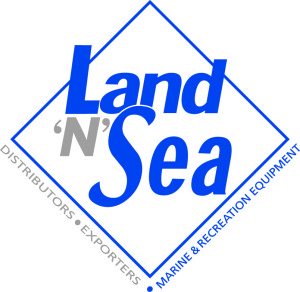 Land'N'Sea
Land'N'Sea, a Brunswick Company, donated life jackets to the relief effort.
"When a local delivery service balked at delivering needed life jackets to the area, Land 'N' Sea employees Travis Carter and Steven Head didn't hesitate to jump in a company truck and complete the 10-hour round trip to Houston."
---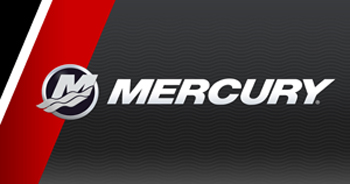 Mercury Marine & Brunswick
Earlier, we wrote up some significant donations from Mercury Marine & Brunswick in addition to those listed on this page.
Those donations included Thirty 6 horsepower outboard motors and ten inflatable boats from Mercury, plus three 4.5 meter RIBS from Brunswick Commercial & Government Products (BCGP) division.
---
Soundings Trade Only (STO) Today report on industry donations
A Soundings Trade Only post summarizes some of the boating industry's hurricane relief donations and efforts including:
Mercury Marine reported, "Virtually all boats available in inventory from local dealers and retailers already have been deployed to the rescue and recovery effort in and around Houston". "Most every one of our boat brands has made boats available — Whaler, Sea Ray, Bayliner, our aluminum brands."

Yamaha Marine Pro Fishing Staff are rescuing people using their own boats. The staff manager told STO, "Caleb Harp, Chad Kinny and Dwayne Eschete were working anywhere from 12 to 14 hours with few breaks in between."
Yamaha reports they sent four BassNation volunteers with boats from Ross Motorsports in Texas to help but they were unable to reach National Guard locations due to high waters. They also sent a Skeeter boat.
---
Smaller Marine Manufacturers
While the large firms stepped up and helped support Hurricane Harvey relief efforts, some smaller manufacturers have stepped up as well.
For example, per an article in the 31 August 2017 SC Times, Backwater Inc, a manufacturer of mud and shallow water motors in Freeport South Carolina, supplied repair parts including 2 propellers and a rock guard for a motor free along with overnight shipping to support a customer, Travis Wijt, a young man using his SWOMP 23 motor in Hurricane Harvey rescue operations.
Photo caption from SC Times: From left to right, Collin Berton, 22, Mark Allen, 23, and Travis Wijt, 22, are pictured Tuesday posing next to their Backwater 23 SWOMP motor in their hometown of Cypress, Texas, following three straight days of rescue efforts in the aftermath of Hurricane Harvey.
---
Thank You
A big thank you to all the marine firms donations products, equipment, parts, supplies, people, and time to Hurricane Harvey relief efforts!
And thanks to all the media outlets calling attention to those donations.
Plus thanks to all the folks on the ground, both paid and volunteers, using the equipment in rescue and relief efforts.
---