Coast Guard contractor finds flats boats unsafe : Kali Gorzell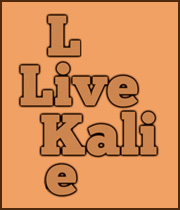 Texas flats boats also called bay boats have been found unsafe by a United States Coast Guard Contractor. Bay boats / flats boats are relatively flat bottomed for shallow water operation.
In July 2012, Kali Gorzel, a 16 year old girl loved by hundreds, fell from a bay boat off Port Aransas Texas when the operator lost control in a relatively slow speed turn and the boat spun, she fell overboard, and was fatally struck by the propeller.
In the wake of the Kali Gorzell accident, her parents began to hear of other similar accidents, bay boats spinning out of control.
Similar accidents included Michael Dominguez (a 6th grader from San Antonio, Texas) and the fatal accident of Janis Lindeman of Blanco, Texas.
Kali Gorzell's parents found an interested partner in Cody Jones, Assistant Commander with Texas Parks and Wildlife Department (TXPWD). He was interested in part because a game warden had been tossed from a similar boat.
CREDIT: Much of this story comes from a News4 San Antonio 12 May 2016 article, San Antonio family's tragedy leads to Coast Gaurd warning about "bay boats"
Together, Kali Gorzell's parents (James and Donna Gorzell) and Cody Jones of TWPWD were able to convince the U.S. Coast Guard to test two flats boats at a Maryland test site.
CED Technologies, a U.S. Coast Guard contractor, tested the boat involved in the Kali Gorzell accident, and another flats boat. CED Technologies was one of the contractors previously used by the Coast Guard to develop the propeller guard test protocol.
Per the U.S. Coast Guard Boating Accident Report Database, the boat that ejected Kali Gorzell was a 2009, 18 foot Rockport powered by a 90 horsepower Suzuki outboard.
Cody Jones of TXPWD went to Maryland and watched some of the testing.
CED outfitted the boats with remote controls so they could be operated from another vessel.
They found the boats would go into uncontrolled 180 degree turns in which the bow of the boat went down into the water and prop went up in the air.
CED Technologies reported,
CED Technologies report:

"It would be difficult to envision how either of the two hull forms could be safely used for recreational boating. In its present form, the two hull forms tested by CED were unsafe."
CED also noted the servo controls used in their remote operation of the boat would not allow them to "step function" the accelerator or steering wheel. Meaning they could not slam the accelerator forward or operate the steering wheel as in swerving or quick hard turns. The end swappings they recorded on film happened under conservative conditions.
When San Antonio News 4 approached the Coast Guard, the Coast Guard Boating Safety Chief told them,
Coast Guard Boating Safety Chief:

"That is the contractor's position it is not the Coast Guard's official position. The Coast Guard identifies unsafe conditions but we do not declare boats unsafe."
The Coast Guard did say they recommend manufacturers of these boats place a warning label on them and consider engineering modifications.
Kali Gorzell's parents are now working with a Texas state representative to mandate the use of kill switch lanyards by boat operators. Kill switches stop the engine when a boat operator wearing a lanyard is thrown from the helm. If the bill passes, the measure would be called Kali's law.
We would especially like to thank News 4 of San Antonio for their coverage of the Coast Guard testing and Cody Jones of TXPWD for assisting Kali's parents in their quest to prevent future similar accidents.
---
Other posts related to the Kali Gorzell accident:
---