Kali Gorzell & Charlie Hutton: Its Been a Year
This weekend marked the one year anniversary of the July 20, 2012 death of these two fine young people on opposite sides of the Atlantic.
Kali Gorzell
was struck and killed by a propeller near Port Aransas, Texas.
Just 16, she was full of life and vitality, and known for living life to the fullest and telling others she loved them. Her friends and classmates came up with a slogan, Like Like Kali, to encourage themselves and others to live as she did, and to help them deal with their grief. They sometimes abbreviated the slogan as LLK or LLK <3 (a text heart following LLK). [caption id="attachment_5426" align="alignleft" width="180"]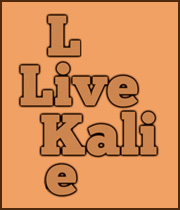 Live Like Kali[/caption]We even created a "stamp like" image ourselves and posted it for their use. It also remains our on front page one year later.
The Texas legislature introduced a bill in March 2013 to honor her life.
Many of the portrayals of her life by others were very heartwarming and tender. We especially liked this video:
Media accounts of her passing and her zest of life and loving others was limited to the San Antonio / Corpus Christi area.
At approximately the same time as her accident, a similar very promising young man, 14 year old
Charlie Hutton
, was struck and killed by a propeller in the United Kingdom off the Isle of Wight.
Charlie was a national caliber field hockey player with dreams of playing in the 2020 Olympics for England. He was a student at Whitgift Independent School, a prominent UK private school.
That's Charlie Hutton on the front row to the left of center with the watch.
We have since seen footage of him playing field hockey and many tributes to him by his friends, coaches, and teachers. His older brothers are still raising funds for RNLI (Royal National Lifeboat Institution) in Charlie's name to thank them for trying to rescue him.
Charlie's accident and life was covered by the national media for several days in the United Kingdom (UK). We wish the US media would have similarly covered the story of Kali's life and the love her friends had for her. Thousands more young people might have been inspired to be a little better and a little kinder to others. However, that is how it is here, propeller accidents are rarely covered at all and certainly not beyond the region.
The world lost two great young people that day. We have covered the deaths of what seems like hundreds of youth, but can recall very few who were so highly praised by their communities, friends, and classmates. To lose two of them on the same day will impact the lives of their current and what would have been their future communities for generations to come.
Do not forget them. Memorialize Kali Gorzell and Charlie Hutton by taking efforts to make boating safer AND by living the kinds of lives they taught us to live.