Brunswick launches BoatClass on water training
Brenna Preisser, Brunswick Corporation President – Business Acceleration & Chief People and Strategy Officer said, "Safety is the number one priority for all boaters on the water and BoatClass provides an opportunity for new and seasoned boaters to receive world-class training and learn the necessary skills to make the most of their time on the water."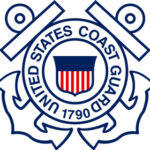 Certified Coast Guard Captains will provide beginner and intermediate three hour courses. Techniques taught will include: shifting and throttle control​; turning, stopping, backing drills​; 360- to 720-degree pivot turns​; docking drills​; crossing wakes and wave; speed zone adjustments​; anchoring theory and techniques​; utilizing boat trim​; ferrying; and returning to the slip​.
Brunswick says the courses will utilize training methods long used by Brunswick's Freedom Boat Club Network.
Bijoy Jha, Vice President -New Business Ventures, Brunswick Corporation said, "Safety isn't a trend, it is an everyday focus for us and our consumers." Then elaborated, "We are welcoming new boaters into our industry every day, and it is imperative that they have access to the best safety and boating education experience. We are excited to offer BoatClass and look forward to providing a means for new boaters and those considering boating an affordable and fast path to becoming safe and confident at the helm."
Brunswick says the classes will launch at Marker 24 Marina in Merritt Island, Florida before expanding to additional locations throughout the United States.
Beginner classes are currently priced at $149 per seat with four seats per class, or you can reserve the entire class (all 4 seats) for $299.
We, PropellerSafety, suspect they will eventually be offered at several Freedom Boat Club sites around the United States.
Additional information is available at BoatClass.
---
Comments from PropellerSafety.com
We commend Brunswick for their efforts in establishing a method both new and established boaters can learn to boat with more confidence and with more safety.
While we have seen absolutely no mention of it, it is not hard to imagine Brunswick providing free or discounted BoatClass training seats to buyers of new vessels, especially to buyers of new more expensive. more complex vessels.
BoatClass is the only major such program we are aware of in the United States under the direction of a boat/marine drive manufacturer. We have seen other manufacturers pay for or discount similar RYA (Royal Yachting Association) programs in Europe, but not here.
We encourage other major marine manufacturers to follow Brunswick's example, or to assist their customers in obtaining similar training experiences such as in other on water boater safety training programs or even in Brunswick's Boat Class.
---
Brunswick Corporation announced their new BoatClass on water boating training program to assist boaters in gaining confidence on the water and to teach proper boating safety practices.