Preventing Outboard Motors From Flipping into Boats
As part of our continued efforts to encourage the boating industry to address the boating safety hazard of boat outboard motors striking submerged objects and flipping into boats, we published a list of approaches, methods, and technologies used by others, or that appear potentially applicable to this problem.
The paper itself is about a 10 MegaByte 175 page pdf document titled:
Approaches to Prevent Outboard Motors From Flipping Into Boats After Striking Submerged Objects.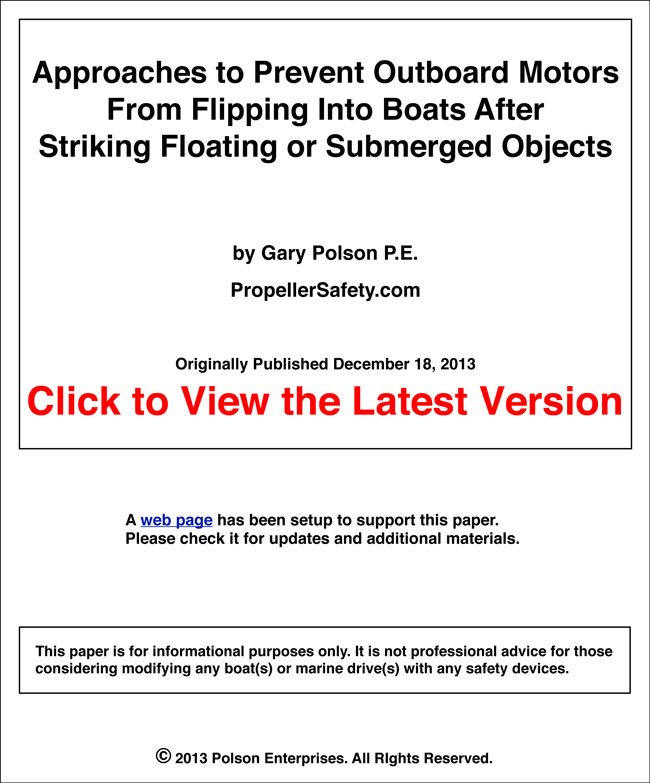 We also provide current updates, links to several of our related projects and some videos below.
---
Updates
Supplement #1 to the third edition of the document above was published in November 2020
---
Some of Our Related Projects
---
Log Strike Testing Videos
Mercury Log Strike Test
---
Cummins MerCruiser Diesel Zeus Log Strike Testing at 3:35 on timer
---
Download: Mercury 2012 Film Festival Log Strike video
---